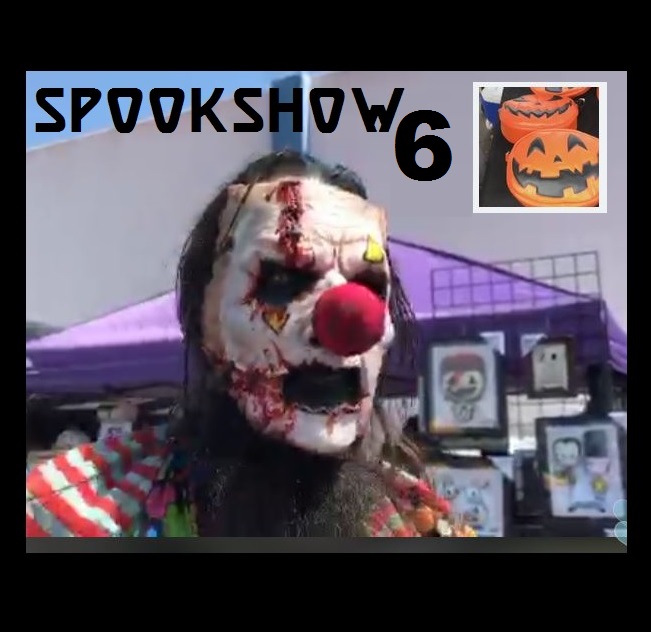 We found a fun event in La Mirada California at a Halloween store.  The store is called, The Halloween Club, which is open all year round.  The event we covered happens once a year at this store, and they call it, Spookshow.  This is the 6th year of the Spookshow, and there were vendors, food, performances, and cosplay wallking all over the event.
We got the opportunity to interview Rick West, who is the creative director of "Midsummer's Scream".  The biggest Halloween/Horror convention in the world.  Check out the website:
http://www.midsummerscream.org/
Also, we spoke with Trickster, who is a scary clown, who loves to scare.
We interviewed Ted Dougherty who co-wrote and directed, "Murder Co", an immersive escape room haunt in Upland California.
And, we spoke with "Love, Pain, and Stiches", which has a line of Halloween themed purses.  The most popular being a jacko lantern pumpkin bag, that we saw guests all over the event wearing this bag.  Huge line to get the bag at Spookshow 6.  You can purchase these bags on Etsy.